Divided We Fall Contents

Coming Soon!

Holy Wars. . .a powerful and dynamic "must have" for every Christian who is seeking to worship God in the midst of the tempest of our modern world.

CLICK HERE or call Author House @ 888.280.7715 to purchase a hard or soft cover copy of Don Wigton's book "Holy Wars" upon which this blog is based.

Click Here to purchase the E-book edition for only 99 cents!

Millions of
Wigtune MP3
Downloads!

Pastors, worship music ministers, small group leaders, praise bands and members of over
3337 ministries from 94 countries world-wide including all 50 states in the United States
are now using Wigtune praise and worship resources.

We pray that these materials have provided all of you with untold blessings!

"I might not be a religious man myself but I know good music when I hear it, and this is very good! . . . I don't think that I have ever given such high ratings to so many songs before. But the fact is that they are well deserved because the music is amazing. Simply wonderful religious ballads and they really get to your heart. . .everytime."
Fredrik Cole: Trax In Space

Check out this powerful Southern Cross song!

An Incredible revival is occuring in Northern India and Nepal. CLICK HERE to find out more!

More Wigtune Blogs

---

This first of five books looks into a pivotal moment in American history that changed the world forever. It was a time when the United States was on the brink of destruction. It was and era when an American prophet and patriot stood up to eco the words of Christ: "A house divided cannot stand." Today we live in a similar era today where America is torn asunder between truth and error. And the wrong decision will bring dire consequences!

Click Here to purchase the E-book edition for only 99 cents!

All For Freedom!

Thanks to the men and women who give their all for our freedom.

Father's Eyes

A nation in apostacy

Uh Uh Uh

There are many lying voices out in the world calling us to sin and despair.

You Broke My Heart

Jesus said "Let your yes be yes and your no's be no's." When we break our word people get hurt.

Wigtune Company

An offering of psalms, hymns and spiritual songs for the worship edification of the Body of Christ.
Colossians 3:15-17

Praise and Worship Songs to bless God. . .

| | |
| --- | --- |
| | |
| | |
| | |
| | |
| | |
| | |
| | |
| | |
| | Bible Study Helps, a Multitude of Christian Links and Other Goodies |
| | |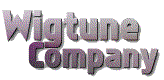 was formed as a service to the body of Christ to encourage scriptural worship. To accomplish this goal Wigtune Company offers free contemporary Christian praise and worship music, contemporary Christian rock and hymn mp3 and chart material along with a free on-line worship study book for personal devotions, Bible study groups, Sunday schools, pastors, music ministers and ministry training. In order to bridge the gap between the old and the new the worship study book gives solid theological and historical support to the use of traditional Christian hymn-singing in conjunction with praise chorus singing.
Click on one of the links below for praise and worship, praise tabs, worship chords, praise chorus mp3, hymn stories, pro tools studio, worship leader materials to enter into the area of the Wigtune site that interests you !
Vision Statement
Wigtune Story
Free On-Line Worship Studybook
Free Praise and Worship Music Mp3s and Charts
Radio: Listen to Wigtune Worship Music on Live Internet Radio
Wigtune Praise Worship and Hymn CD's
Testimonials: What they are saying about Wigtune Music
Copyright Restrictions
Bible Study Helps, a Multitude of Christian Links and Other Goodies
Where's Wiggy? - List and Links to Christian Organizations
Statement of Faith
Special Report: Christianity in Russia - Has Anything Changed?

This WEB page created by

Wigtune Company Praise and Worship Music Resource Center

Last updated on 07/20/12
Copyright © 1999 Don Wigton. All rights reserved.